For years, Côte d'Ivoire has been an insecure destination. After the declaration of independence in 1960, the country went through two civil wars. Matters remained unresolved until 2011, when losing President Ggagbo was arrested and extradited to the International Criminal Court in The Hague. Tourism is slowly starting to take off. In mid-November, I took a trip through this – still unknown to me – country of West Africa.
Abidjan & Grand Bassam
After arriving at Abidjan airport, I immediately go to Grand-Bassam, 45 minutes away, which was chosen as the capital during colonization by the French. And suddenly you find yourself eating outside in the evening on a terrace with the glistening Atlantic Ocean at your feet! What a transition from the gray and rainy Netherlands and Belgium I left in the morning.
The colonial district of Grand-Bassam is now a UNESCO World Heritage Site: the grandeur of the colonial architecture is still impressive although many buildings need to be restored. The National Costume Museum, which exhibits the traditional clothing of the country's many ethnic groups, is also very interesting.
Yamoussoukro
The next day, I head for Yamoussoukro, birthplace of the first Ivorian president, Félix Houphouët-Boigny. He made his hometown the capital of the country and had a huge prestigious project built there: the Basilica of Our Lady of Peace, which is equivalent to the size of Saint Peter's in Rome. It's a strange perception, such a huge building in an empty landscape without believers, completely soulless. You wonder how many hospitals the president could have built instead…
North
As I drive further north, I enter more traditional territory, where animist customs, traditional dances and craftsmanship reign supreme. I regularly see groups of weavers making beautiful fabrics on their long narrow-band looms; pearl craftsmen who offer their clay for sale, hand-painted pearls and workshops of woodcarvers.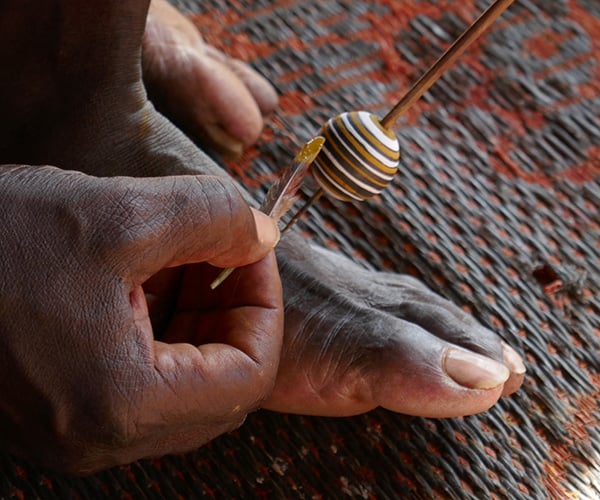 After being introduced to local notables, I experience a fascinating mask dance in Baoulé, where the dancers are just as fiercely and enthusiastically encouraged by the locals as by me! In Korhogo among the Senoufou population I see a 'leopard dance'. The 'leopards', carried by a mind-blowing music, demonstrate their talents as acrobats.
West
As the road deteriorates, I reach the western part of the country, which is more mountainous and inhabited by the Malinké and the Dan. Here too, I am treated to a spectacular dance performance with masked stilt dancers, in which many villagers enthusiastically participate.
Male
I finally arrive in Man, a region surrounded by 18 mountains conducive to beautiful walks. I visit the waterfall and the sacred forest with the Campbell monkeys.
The south coast
Driving south from here I return to the coast where I stay at a beautiful and comfortable resort. Due to the presence of a bay, it is also possible to swim safely in the Atlantic Ocean.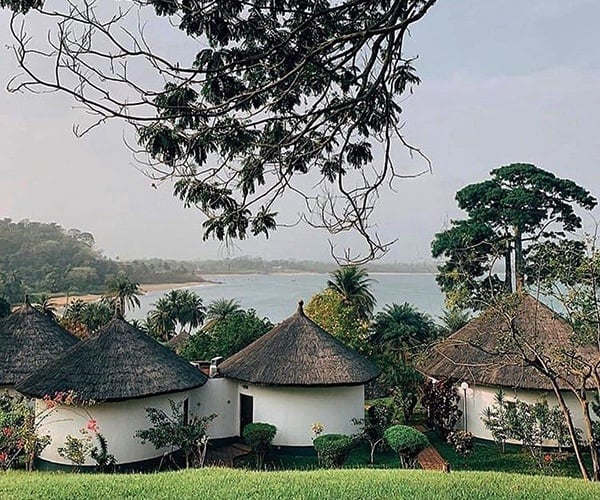 The south is dominated by endless plantations of cocoa and oil palm forests. Two major rivers cross the Ivory Coast and flow into the ocean at Sassandra and Grand Lahou. Boat trips are the preferred excursions to explore this landscape.
---
IMPORTANT NOTICE:
If you are reading this article anywhere other than A Luxury Travel Blog, chances are this content was stolen without permission.
Please note the web address above and contact A Luxury Travel Blog to let them know about this issue.
Thank you for your help in the fight against content theft.
---
Abidjan
Finally, I return to Abidjan, a pulsating metropolis with a population of millions. It is a pleasant city with elegant restaurants and high quality art galleries. A perfect place to end a trip through this contrasting country. Where the world can't find you…
Jozef Verbruggen is director and owner of wild journey. Untamed Traveling is a travel designer specializing in bespoke premium travel experiences around the world.
If you would like to be a guest blogger on A Luxury Travel Blog to raise your profile, please contact us.