Lika's gastronomy brings together anyone who wants to experience a breath of Lika's history after enjoying its natural wonders. The preserved nature and the particular climate of Lika represent an advantage which affects the nutritional value and the quality of the ingredients used in the preparation of the meals. The diet of the inhabitants of Lika in the past mainly depended on the food that they had to grow themselves or that they could obtain from their environment. This is precisely what our chefs at Lička kuća have been guided to and, as a result, they have designed quality menus. This is why Lička kuća is today a must-visit place for gourmets. All dishes are prepared in an innovative way with a step towards the top of modern gastronomy.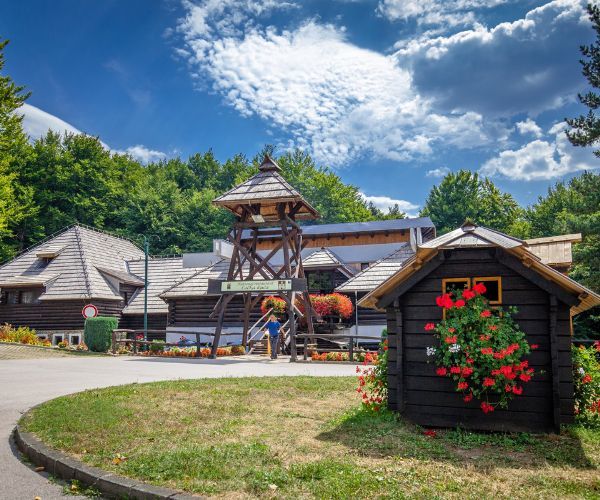 Lika soup
Who can resist a fragrant soup? It warms you in winter and soothes you in summer. Soup is always a good choice, and Lika soup is an aromatic dish you may not have tried before. The lamb and vegetable soup, traditional in these regions, is rich and tasty. This soup can also be the complete meal, since it is served with pieces of meat and vegetables, as the people of Lika used to do. Life in these regions meant hard work, which is why people needed food that would give them the strength to endure such work. The food has always been simple here, and the flavors have always been full, enhanced by local food preparation practices.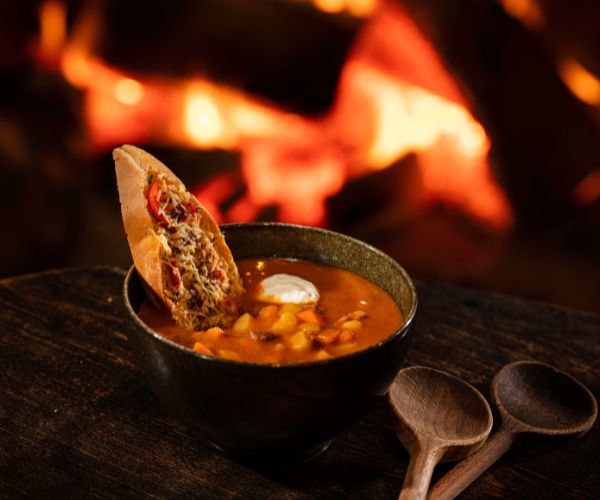 Lika plate
Perfect for an aperitif or afternoon tea as an introduction to your gastronomic fairy tale. The Lika plate contains the flavors of Lika – homemade smoked bacon, dry smoked sausage, crackers, smoked loin, škripavac cheese, smoked paprika cheese, Basa cheese and pickled vegetables. It really is as simple as it says – thin slices of cured meat and cheese are all you need to start an irresistible gourmet story. Meat cured with smoke and cold and fresh air in Lika has a special flavor. The winters here are colder and longer, the air is cleaner, and no one is unhappy to see that plate on the table!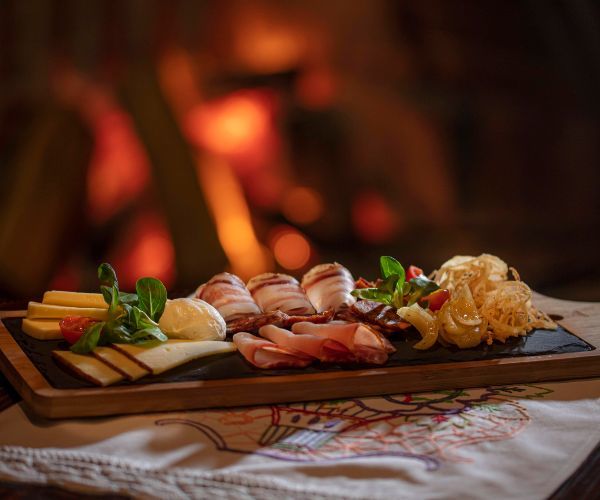 Trout
Trout is a fish of extraordinary appearance and flavor. This fish prefers only clean cold water, which is written in its core. The rivers of Lika are fast and clean, which is why they are rich in this fish. In the Plitvice Lakes National Park itself, you can see them in any of their natural habitats, but don't worry, as fishing and similar activities are strictly prohibited in the park. Trout is prepared in different ways in Lika. It can be lightly salted and grilled to fully preserve its flavor, or prepared like Trout à la Meunière, coated with cornmeal before cooking. Trout à la Meunière is called pastrva na mlinarski ("trout à la meunière") in Lika, because in the past, the fish fed on flour that fell into the water from the mills. Its delicious white meat, which can satisfy even the biggest appetites, is all you need.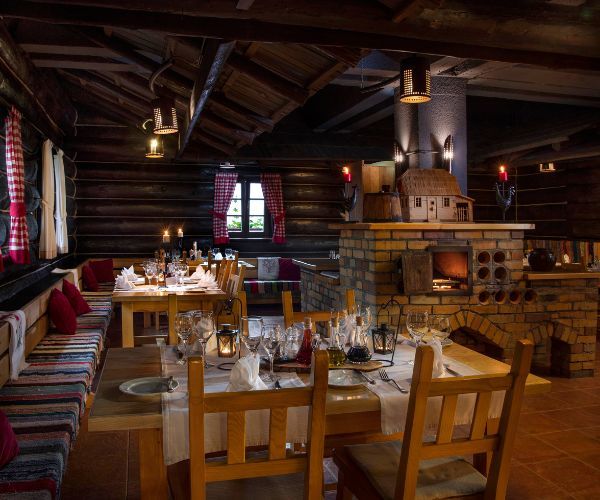 Lika cheese flavors
Cheese is popular everywhere. Whether as a starter, main course or dessert, it will find its place on the table. Lika škripavac cheese is a soft, fatty cheese with a milky, sweet and moderately salty taste. Its production method is passed down from generation to generation, and its squeak, for which it was named ("škripavac" roughly translates to "squeaky cheese"), is due to the high fat and protein content of milk. , which is a consequence of the specific diet of cows in this area. Lika škripavac cheese especially delights every palate, and its taste is amazing precisely because it is made immediately after milking. Clean air and excellent pasture are the basis for quality cheese, of which there are different types in this region, and which are presented here. So simple and yet so satisfying. The flavors rise and complement each other – the cheese on which you drop a few drops of golden honey will transport you to the corners of Lika, where bees carry their honey to their hives and contented cows graze freely beside them.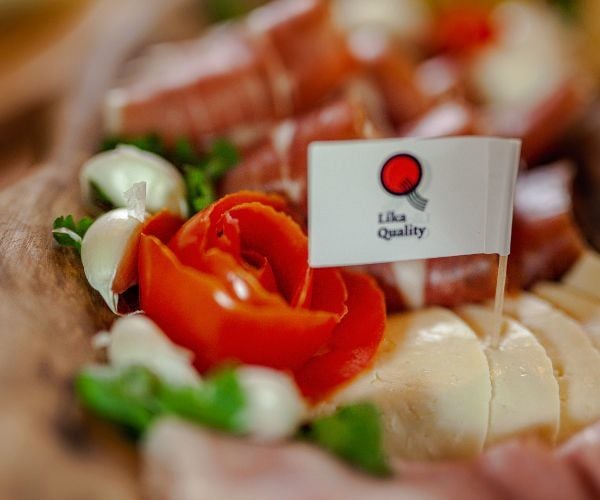 Lamb
How to visit the Plitvice Lakes and pass by Lika without tasting the lamb of the Lička kuća restaurant? Lika's fresh lamb meat comes from a native breed of sheep raised in Lika, Croatia.
They are fed with sheep's milk, cereal crops and meadow hay, and during the summer they go out to open pastures. The taste of their meat leaves no one indifferent. After your visit to the park, we strongly recommend that you have lunch in our traditional restaurant, Lička kuća. If you like lamb, in Lička kuća you can taste lamb specialties such as lamb wraps, where lamb, potatoes, vegetables, herbs and brandy plum life Lika (šljivovica) are prepared together and baked in parchment paper. The lamb and barley orzotto is a dining experience you'll remember and won't disappoint even the most discerning foodies. Since time immemorial, barley has been a cereal that gives you strength and warmth, and it is very healthy. It is an ingredient that has always endured the great cold of Lika. However, this ancient and beneficial grain has been forgotten by many, which is why barley is rightly the crown of many dishes on the Lička kuća menu. If you want to taste a combination of modernity and tradition, try the lamb galette or the herb-crusted lamb chop.
"Previously, we mainly prepared our famous lamb on the spit, but now our customers appreciate the new menus, they want to try the same lamb in different ways, with more sauce and various spices, which delights them", says Dario Špehar. , also a two-time winner of the Croatian Cuisine Cup.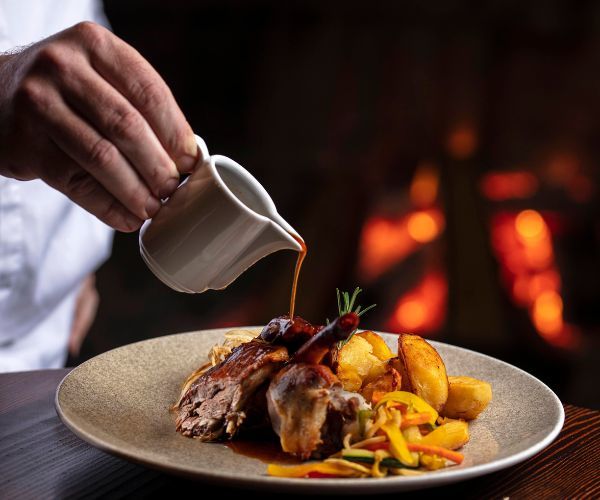 Lika Kalja
Once a dish for the poor, today it is a real gastronomic treat! Kalja is an old peasant dish very often prepared in Lika. The dish was mainly prepared during the cold winter months and all available vegetables were added to the lamb meat. Today Lika kalja is usually prepared with veal or lamb and cabbage, onions, celery, carrots, potatoes and tomatoes. Everything is simmered until the meat softens, and the combination of rich flavors is truly amazing. So, if you want to taste the delights of our ancestors, or simply warm up after a winter walk, order the Lika kalja!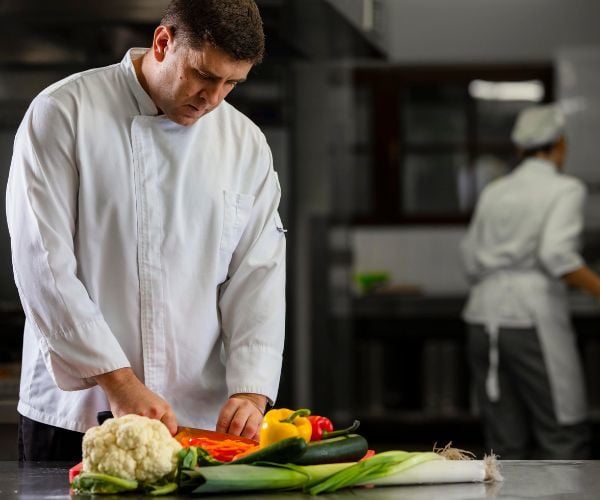 ---
IMPORTANT NOTICE:
If you are reading this article anywhere other than A Luxury Travel Blog, chances are this content was stolen without permission.
Please note the web address above and contact A Luxury Travel Blog to let them know about this issue.
Thank you for your help in the fight against content theft.
---
Lika potato halves
A dish without which there is no winter in Lika! Whether you are a potato lover or not, Lika potato halves will win you over at first glance. Potato halves in the skin, baked with salt and bacon. It may sound simple, but it's so delicious! Anyone passing by Lika will have the opportunity to hear about potato halves as a traditional dish that is indispensable for all generations. It may not seem remarkable, but when you try them, you will be excited like a little child, because something so simple and so little is necessary for happiness. It is an ideal snack if you are not too hungry, to go out with friends or simply as an essential starter in your gastronomic adventure.
Bread
Surely you remember the smell of warm, fresh homemade bread, without which meals have been unimaginable for millennia. Who can resist the aroma and one of the most beautiful and best fragrances? This is precisely the fragrance that you will feel in our Lička kuća, accompanied by the smell of the fireplace and the crackling of the fire. It's a pleasure to remember. At Lička kuća, our best bakers knead the dough and bake homemade bread every day, and we're sure you won't be disappointed with their skill. With all the flavors of our dishes, it adds a special aroma.
Basa cheese
Basa is a simple cheese and it represents the region where it is made. For centuries, in the hilly and mountainous regions of Lika, cows were the only type of livestock tough enough to survive in this region. The cheese has a delicate and soft texture and represents a complex relationship between nature and man. Basa is a unique cheese made from cow's milk and its structure resembles a combination of cheese and milk spread. It is also a great addition to fried sausages and jerky products. In our restaurant, Lička kuća, it is also served with the aforementioned Lika potato halves. True gourmets and cheese lovers will appreciate Basa cheese, precisely because it is prepared by our excellent chefs.
Plum strudel
Lika may not be synonymous with cakes, since simple desserts were prepared in these regions. One of these desserts is definitely the strudel. If you try our plum strudel, you can't go wrong. You will delight your taste buds with the bittersweet taste of local Lika plums, in puff pastry, made according to recipes passed down from generation to generation. Our workers used their laborious hands to transform the plums into divine jam. It is used for the preparation of various desserts, while the strudel stuffed with plum jam with pieces gives you a special feeling that only grandmothers could give.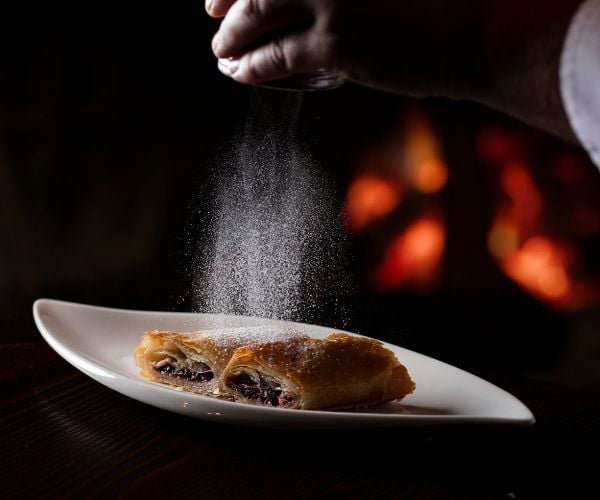 Basa Cheesecake
Sweet always comes last. You will immediately be enchanted by a wonderful combination of traditional and modern cuisine. We think you've already tried several versions of the popular cheesecake, but this particular cake will give you magical pleasure. In addition to the main ingredient, Basa cheese, the cake also contains homemade plum jam. Homemade products always have a certain added value, and we have certainly done our best to present our homemade products in a new, more modern story.
The combination of pristine Lika and excellent gastronomy will transport you to the warmth of what was once a home in Lika, while the smells and tastes will take you back to your childhood. Embark on this gastronomic adventure, because the moment to savor the flavors of Lika cuisine is always right.
Tomislav Kovačević is managing director of Plitvice Lakes National Park. Plitvice Lakes National Park is the oldest and largest national park in Croatia.
If you would like to be a guest blogger on A Luxury Travel Blog to raise your profile, please contact us.