Leave the world you know behind and find a place where time stands still among the myriad of Indonesian islands on a luxury yacht charter.
Why should I go to Indonesia?
This lush archipelago between Asia and the South Pacific is a haven for magnificent flora and fauna. Magnificent temples sit atop verdant cliffs and rest beside mirror-shaped lakes, while local festivals and vibrant nightlife will immerse you in local culture while blowing off steam.
Bali is one of the best-known destinations in Indonesia, where there is an amazing creative scene for culinary delights, modern and traditional art as well as museums. When it comes to shopping, the variety covers everything from local markets and batik centers to international brands and boutiques.
As you explore away from the city, you'll come across picturesque villages set on terraced hillsides, an adventure paradise in verdant jungle and along sandy beaches, and natural sanctuaries such as Komodo National Park. .
For all the wonders on earth, it is the rich biodiversity under water that makes Indonesia so coveted by outdoor adventurers and nature lovers: starfish, seahorses, multicolored nudibranchs, various sharks, dugongs and sea turtles inhabit this highly diverse and always captivating seascape. . All you have to do is go explore.
Why should I choose to travel by luxury yacht?
Luxury yachts – whether motor yachts or sailing yachts – are one of the fastest, most efficient and most convenient ways to travel through island destinations: even traveling by private charter flights mean coming and going from the airfields when you could be relaxing in your own spacious lounge, watching the changing sights over coffee with friends or sleeping in after a noisy night of revelry.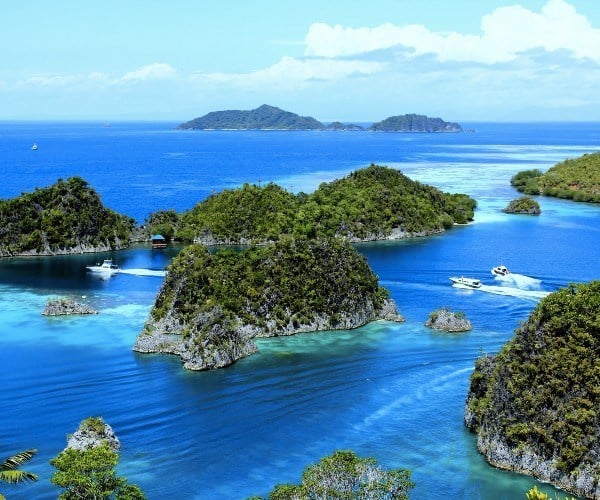 Depending on the ship you choose, onboard amenities may include spa and wellness facilities, beauty salon, beach club, open-air cinema, DJ facility and more. An outdoor hot tub and bar are increasingly becoming the norm for charter yachts of all sizes, creating a social hub where you can connect to natural wonders while having life's little indulgences at your fingertips.
You have the option of choosing who you invite aboard and whether or not to disembark at busy ports or wait to encounter one of the sumptuous deserted beaches. Soak up the sun and socialize while your professional team looks after the kids, takes care of all meals and refreshments, and sorts out routine chores like laundry and storing water toys.
Some crew members may be health and fitness, scuba diving or jet ski instructors, allowing you to earn an internationally recognized diving or jet ski license during your activities.
What destinations should I visit?
Bali has a bit of everything, from the culture and entertainment of the city to the satisfaction of hiking in the wilderness for spectacular views and a taste of a more traditional life. Mount Batur is a great example of the latter, where a hike to the top takes you past a lake at its base, picturesque villages and sacred sites.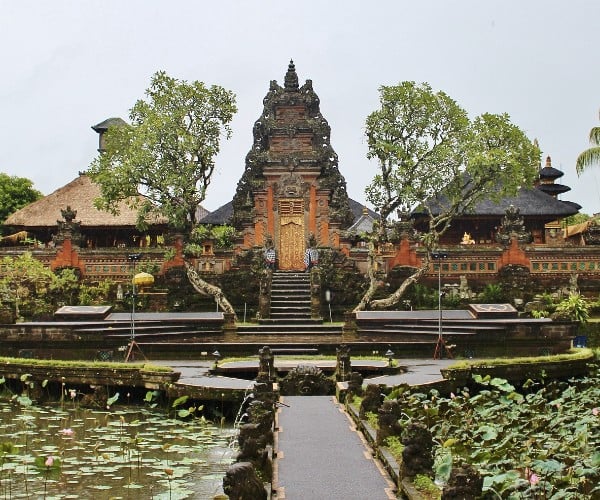 The western tip of Bali is home to a black sand beach, snorkeling and scuba diving sites and temples, the most impressive of which is the mountaintop Lempuyang Luhur Temple. Another sacred site, the temple of Borobudur in Java is exceptional. It is the largest Buddhist shrine in the world and once you are done observing the stone carvings, you can gaze at the tranquil scenery in a meditative moment.
The Raja Ampat area is one of the most famous scuba diving sites where there are over 1,300 species of fish and over 500 types of coral. The variety of locations has something for all experience levels, from beginners to advanced. Once you return to the silky sand beaches and dry off with a nap in the shade, the native birds will serenade you as you sleep.
Divers from all over the world come to Indonesia for its many dives, and Lembeh in North Sulawesi is the location of choice. Although the reduced visibility and silty surroundings don't seem appealing, it's the perfect place to find pygmy seahorses, the blue-ringed octopus, the marvelous flamboyant cuttlefish and many other incredible and colorful species.
With the freedom to navigate as you please, don't miss the opportunity to visit Komodo National Park, a UNESCO World Heritage Site made famous for the Komodo dragons that roam its shores. In addition to some of its terrestrial species, the park's surrounding waters can support a variety of marine life, including whale sharks, eagle rays, sunfish, dolphins, and the rare dugong.
After a long day soaking up all these majestic creatures and places, head to the nearby pink sand beach of Padar for a well deserved rest and a memorable sunset dinner prepared by your talented crew.
---
IMPORTANT NOTICE:
If you are reading this article anywhere other than A Luxury Travel Blog, chances are this content was stolen without permission.
Please note the web address above and contact A Luxury Travel Blog to let them know about this issue.
Thank you for your help in the fight against content theft.
---
To extend a luxury yacht charter in the region, there are many other enticing destinations to capture your curiosity: Malaysia and Thailand to the north are perfect for adventurous souls who want sun, sensational beaches and nightlife too lively as your days.
Further afield in the South Pacific, there are many other idyllic off-the-beaten-track destinations: Scuba dive in volcanic Vanuatu, head to the Cook Islands for carefree, distraction-free beach life, and sail deep in the French Polynesian archipelago for meditation. and well-being in intact sapphire berries.
Luxury yacht charters offer endless possibilities for itineraries to suit your interests – and Indonesia is ready to provide you with as much stimulation and serenity as you desire.
Trina Howes is director of CharterWorld America. CharterWorld is a luxury private yacht charter company that creates exceptional vacations with excellent yachts at incredible prices – worldwide.
If you would like to be a guest blogger on A Luxury Travel Blog to raise your profile, please contact us.