As I near the end of my series of articles on our trip to Iceland, I share with you 10 things that may not be very hyped but could be useful when planning a trip to Iceland. , especially if you are visiting for the first time. Iceland is one of the most beautiful countries in the world – a land full of natural wonders – but knowing these helpful tips will hopefully ensure that your trip benefits from some inside knowledge.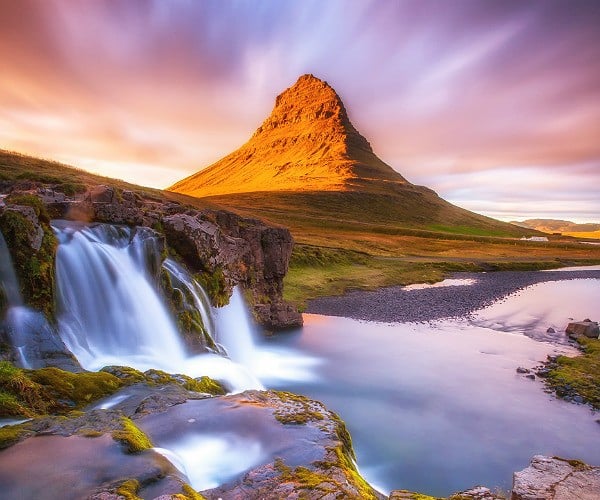 Plan ahead and book ahead
A trip to Iceland is a trip you will likely remember for years. For this reason, you'll want to make sure you plan ahead. And planning ahead is important for two reasons; first of all, you will have the choice of the best hotels and accommodations if you book in advance; second, you'll often get the best prices by planning ahead. A rental car is one of the very first things you might want to consider – to put that into perspective, in 2019 there were only 24,000 rental cars in Iceland (of which 5,000 were rented) and yet the country had two million visitors. 1.9 million visitors to Iceland are expected for 2023 and 2.1 million for 2024.
Pay attention to the weather forecast
Iceland is the kind of place where you not only have to prepare for climate change, you have to expect it. Since mild Atlantic air from the Gulf Stream mixes with colder Arctic air, you really don't know what to expect and frequent and abrupt weather changes are not uncommon. This is why it is said that it is possible to experience all four seasons in a single day in Iceland. Keep an eye on the Icelandic Met Office website called vedur.is ("veður" means "time" in Icelandic).
Dress accordingly
Since you can experience all four seasons in one day, you want to be dressed for all eventualities. Layering your clothes so you can add or remove layers depending on the weather is generally a good practice. And of course, make sure you have sturdy shoes or boots, as well as good jackets and raincoats. We were equipped with Helly Hansen gear, which is awesome, and I'll post more on that shortly.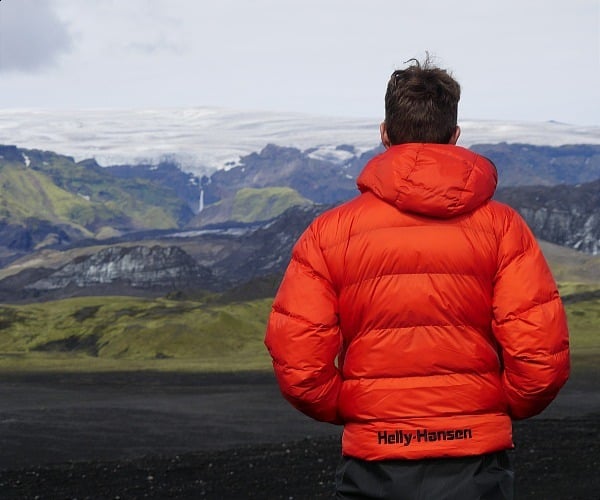 Make sure you know the emergency number
Make sure you know the emergency number for Iceland…it's 112. If you're from North America or the Philippines, you're in luck since on cell phones they say 911 redirects to 112 in Iceland (although I can't say I checked that). If you're from the UK or anywhere else the emergency number is different from 112 or 911, don't expect your phone to be redirected. Just remember the number…112…it might even save someone's life.
Also note that the Icelandic Search and Rescue Association (ICE-SAR) has released the 112 Iceland app which can also be used to track your steps and quickly locate you in an emergency.
Don't buy bottled water!
Iceland has some of the purest natural resources in the world, available at every tap in the country – for free. There is absolutely no reason to buy bottled water in Iceland, but tourists sure do. But it's not just an unnecessarily expensive habit – it's also not environmentally friendly. Please drink more responsibly and travel with a water bottle and fill it from the tap.
Rent a car
I sincerely believe that renting a car is the best way to get around Iceland. This will give you more independence, allowing you to choose your route, adapt your plans, and spend as much or as little time at the places you choose to stop.
Take tours – it's fun!
Just because you're renting a car doesn't mean you can't go on a tour. In fact, there are many things you can't easily do on your own, or are safer to do with a guide, whether you have your own transport. We learned so much more from our visit to the volcano by hiking with a guide, we couldn't have safely visited Katla Ice Cave without a guide and we certainly wouldn't have hiked a snowmobile or taken a buggy off-road 4×4 tour without the assistance of a travel agency. We also found that many of the guides had a great sense of humor so doing the tours was a really fun experience.
Visit the pools
Of course, you will probably visit one of Iceland's many lagoons or spas during your visit. But also try a visit to the public baths. It is a very popular Icelandic ritual and almost every town in Iceland, no matter how small, has its own swimming pool. Just make sure you know the very strict Icelandic code of conduct and pool etiquette, like showering naked rather than in a bathing suit, and when you're done, make sure you're completely dry before heading out. direct you to the changing rooms.
Don't try to schedule too many things in one day
When you have limited time and want to see and do so much, it's tempting to try to pack it all in. But keep in mind that the distances to be covered in Iceland can be significant and it may take longer than you think. go from one place to another. Also note that there's a big difference between visiting in the summer months when the sun doesn't really set properly and you have plenty of daylight hours to play with, versus visiting in the winter when it's there may only be four hours of daylight, not to mention poor weather and driving conditions. And remember…if you can't see everything you wanted to see on your trip, that gives you a great excuse to come back.
---
IMPORTANT NOTICE:
If you are reading this article anywhere other than A Luxury Travel Blog, chances are this content was stolen without permission.
Please note the web address above and contact A Luxury Travel Blog to let them know about this issue.
Thank you for your help in the fight against content theft.
---
Be a responsible tourist
Respect nature and the Icelandic landscape so that others can enjoy it after you. Take note of the Icelandic commitment. It is a voluntary regime, rather than a national law, but which I recommend you follow. The pledge reads as follows:
I pledge to be a responsible tourist. When I explore new places, I leave them as I found them. I will take pictures to die for, without dying for them. I will follow the road into the unknown but I will never venture off the road. And I'll only park where I'm supposed to. When I sleep under the stars, I stay in a campsite. And when nature calls, I won't answer nature's call. I will be ready for all weathers, all possibilities and all adventures.
Are you planning a trip to Iceland yourself? You can watch a video of our trip to Iceland here:
Disclosure: Our trip to Iceland was sponsored by Helly Hansen.