A common question for visitors to Iceland is whether it is better to drive the Icelandic Ring Road Route 1 clockwise or counter-clockwise. Although we didn't cover the whole ring on our trip (we probably covered about a third of it), I had planned to at first so I spent quite a bit of time researching this issue. I hope my findings will help you make an informed decision about which route is best for you.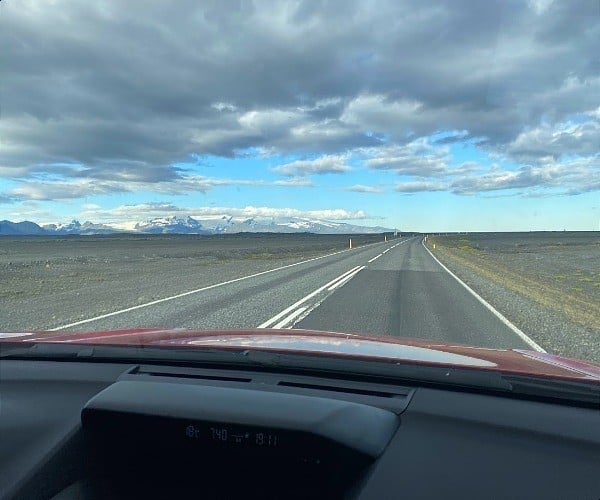 First of all
Before I get to the question of whether to drive the device clockwise or counterclockwise, I would first ask the question of whether you actually want to cycle the entire route. It's 1,317 miles, and if you're limited to just a week or so, I'd seriously take a step back and look at the key things you want to cover. See my previous post which explains why we chose not to do the whole device with the time we had.
Most of Iceland's top attractions are in the south and west of the country, and since you'll no doubt be arriving at Keflavik Airport, near the capital of Reykjavik in the south-west of the country, lots of people want you to see will be a few hours drive away. I understand that you might want to see as much as possible, but if your time is precious and limited, does it really make sense to spend so much time in a vehicle?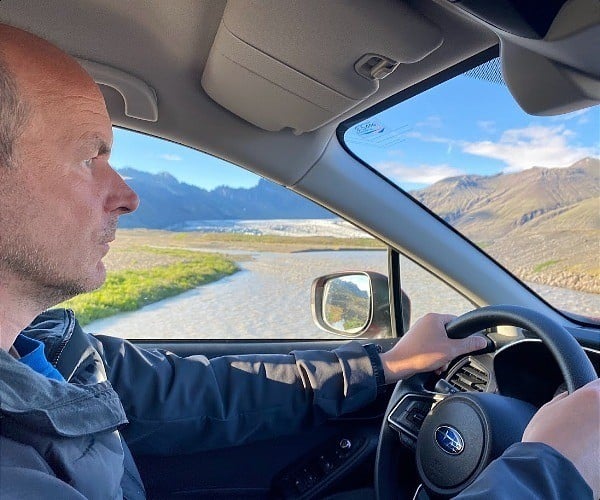 OK, so you've thought about the above, but still want to borrow the device, but don't know which way to go? Continue reading!
Clockwise vs Counterclockwise
When reading about this the consensus of opinion is to follow the route counter clockwise and there are a number of reasons for this. The first of these is that the Golden Circle is a logical place to start, especially if you are visiting it for the first time. This is where you will find some of Iceland's most iconic attractions such as the Geysir and Strokkur geysers.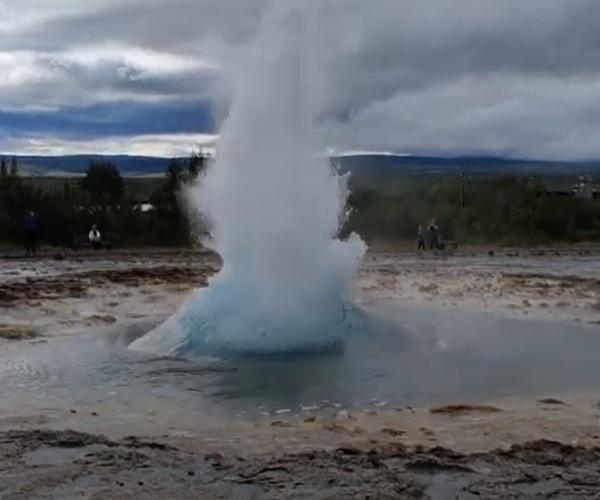 There are plenty of things to see and do in the Golden Circle but whichever route you take, assuming you don't want to go back on your own, you will find a number of routes that tend to "spit" you south. Indeed the trend is to enter the Golden Circle via route 35 from Reykjavik which takes you just north of the rift valley lake of Þingvallavatn and returning via a circular route means heading south to bypass this lake.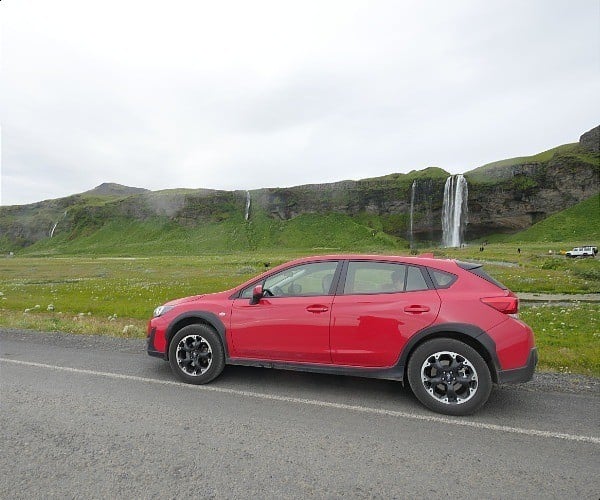 Since you are facing south, the logic is to then explore the south coast along Route 1, thus initiating an anti-clockwise course along the main ring road. It's probably also no coincidence that tours that go all around Iceland also tend to choose to go counter-clockwise.
The other strong argument for going counter-clockwise is that you will visit the busiest attractions first (along the south coast) and thus gradually move away from the crowds towards certain of the most remote and less visited parts of Iceland. , which seems like a more instinctively logical way to approach things.
---
IMPORTANT NOTICE:
If you are reading this article anywhere other than A Luxury Travel Blog, chances are this content was stolen without permission.
Please note the web address above and contact A Luxury Travel Blog to let them know about this issue.
Thank you for your help in the fight against content theft.
---
Two Reasons to Consider a Clockwise Route
I can only foresee two exceptional reasons why you might choose to break the mold and walk the ring road clockwise – weather and time of year.
If it happens that the weather forecast initially predicts bad weather in the south and good weather in the north, then I suppose it would make more sense to let the conditions dictate your route and do your best to avoid the adverse weather conditions. It may be unlikely there will be a stark contrast like this, but you never know so it's worth checking the forecast.
Second, the time of year. I've already mentioned how busy the south can get and that traveling counter clockwise will gradually get you away from the crowds, especially once you start passing places like Höfn . That said, if you're traveling in late August/early September (the end of summer vacation for many families around the world), you may avoid the southern crowds by leaving it until the end of your trip. If this is the case during your visit, you may want to take this into account, as it may influence you to favor a clockwise trip.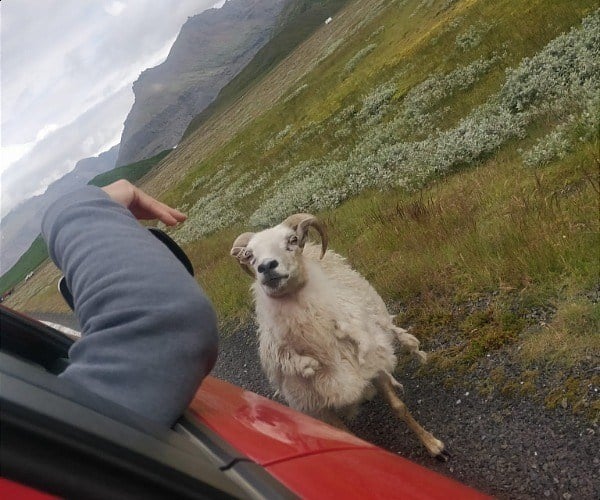 For most people, however, a counter-clockwise route seems to be the more preferred of the two options by far.
Did you drive the entire Route 1 ring road? If so, did you go clockwise or counter-clockwise, and what was the rationale behind the route you chose?
Are you planning a trip to Iceland yourself? You can watch a video of our trip to Iceland here:
Disclosure: This post is sponsored by Ice location 4×4. Our trip to Iceland was also sponsored by Helly Hansen.