Whether it's geyseros, glaciers or guillemots, Iceland is a country full of natural wonders that you really should try to visit at least once. I hope my articles from our recent trip demonstrated all there is to see and do – the scenery and waterfalls, the geothermal wonders and the wealth of unique experiences. But maybe you noticed that something was missing? Although we met a lot of people on the way, much of what we did was very tourist oriented, and aside from the occasional guide, most of our interactions were with other tourists as well.
Wouldn't it be nice to be able to experience the real Iceland for a day or even a few hours? A more authentic experience where you meet local Icelanders and learn a bit about their culture and daily life, perhaps over a traditional Icelandic meal. This is where Dining with Icelanders comes in.
Dining with Icelanders is the brainchild of Helga Kristin Fridjonsdottir, herself Icelandic and owner of Travel Advisory Iceland without packaging. Iceland Unwrapped is about connecting people with Helga's homeland in a more immersive way, bringing people's interactions more to the fore than would be possible with a traditional tour experience, for example.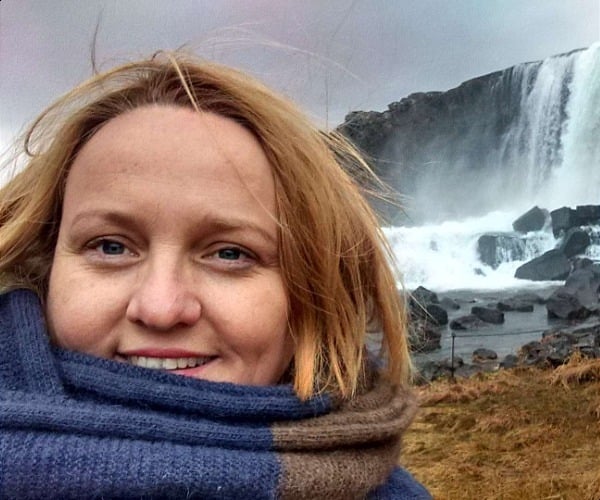 Dining with Icelanders is a completely different way to experience Iceland and Icelanders. Helga is an experienced traveler herself – having lived in Brazil, Austria, Denmark, Portugal and the Netherlands, as well as Iceland of course – and connects visitors to Iceland with the locals, when a culinary encounter, for a truly unique experience. In our case, we were lucky that Helga had invited our family to join her own family for dinner at her house on one of our last evenings in Iceland, although this is not always the case as Helga has several different hosts it connects its travel clients with to a variety of different places.
We were very warmly welcomed into Helga's house. She is fluent in Icelandic, English, Danish and Portuguese, and returned from the Netherlands (where she had already started her business a few years earlier) in 2020 to live in Reykjavik with her husband, Mike , a communications consultant from Chicago, and a teenage son Gabriel.
We really felt at home and were encouraged to help ourselves to some appetizers including delicious smoked lamb and smoked salmon over buttered rúgbrauð. This rye bread would traditionally be made in the ground, with the dough often placed in a container such as a milk carton and left in the geothermally heated earth for 24 hours, then it is ready.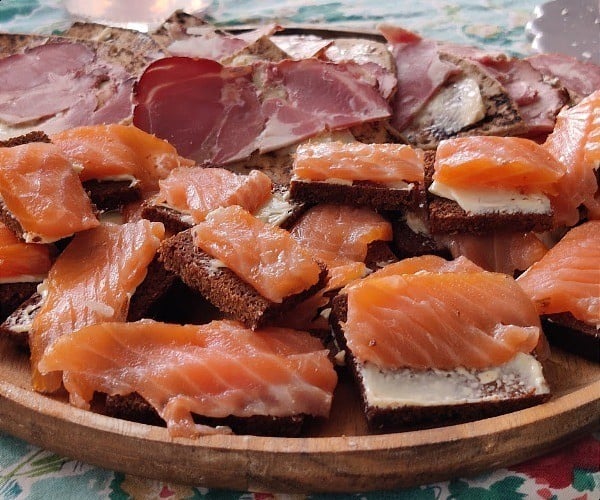 I was also interested in trying harðfiskur – dried fish (in this case haddock) with salted butter as I had read that it was a popular Icelandic snack. It's Iceland's answer to fish jerky and has been popular in the country for centuries… and of course is also high in protein, vitamins and omega 3, making it a healthy snack too. Once you taste it, you will understand why it is a must in Iceland!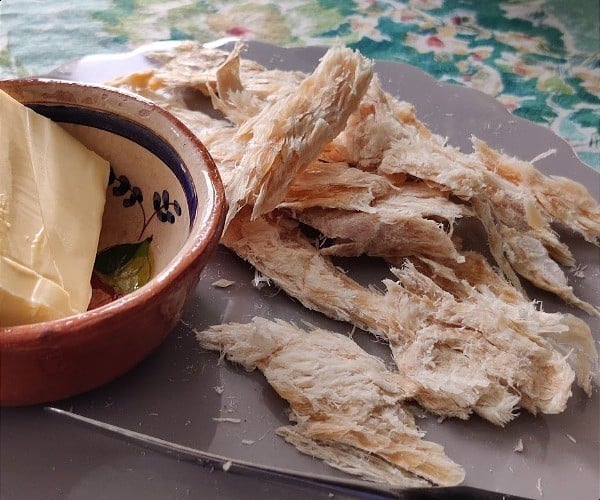 It was nice getting to know Helga and her family, and we had a nice conversation on a range of topics, from how Icelanders live and the Icelandic education system, to the country's innovative energy projects and the living with earthquakes. We even discussed elves and diversions, the Katla series on Netflix and Gabby and Mike's love for Tottenham Hotspur.
For our main course we had cod simply cooked in butter and seasoned with salt and pepper. This is a great example of how not trying to over complicate a dish pays huge dividends because the cod was so flavorful it didn't need anything more.
It was served with potatoes and greens, as the conversation shifted to Icelandic cuisine, our Arctic rafting experience, the pandemic, politics, innovative businesses in Iceland and more. . I was really interested to hear how the recent travel boom in Iceland saw the tourism industry overtake the fishing industry, and yet Iceland could survive on fishing alone since it was proven during the pandemic of COVID.
---
IMPORTANT NOTICE:
If you are reading this article anywhere other than A Luxury Travel Blog, chances are this content was stolen without permission.
Please note the web address above and contact A Luxury Travel Blog to let them know about this issue.
Thank you for your help in the fight against content theft.
---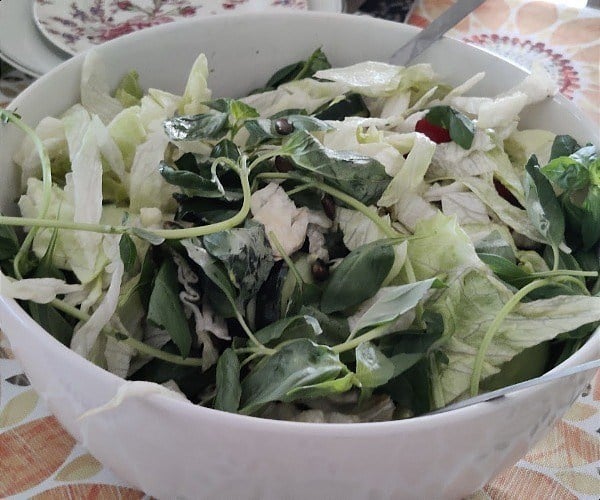 For dessert we had pönnukökur served with jam – wonderfully delicate Icelandic pancakes that look a lot like pancakes. They were served with rhubarb jam and whipped cream and we were shown how they were traditionally filled, folded in half and then folded in quarters.
I found out later that these golden pancakes, which look like the sun, are often made to welcome the first sun in late January during a celebration called "Sólarkaffi" when the sun rises high enough over the mountains to shine its rays on the inhabitants.
Before we knew it, three hours had passed. We had spent a really pleasant evening and felt exceptionally well received; we had had an experience that very few tourists visiting Iceland would have had. If this sounds like something you'd like, be sure to reach out to Helga. She's very approachable (in fact, I spoke to her online before our own visit to Iceland and picked up all sorts of helpful tips) and is happy to help you with anything from booking a dining experience with Icelanders or create something unique and bespoke, tailor-made just for you.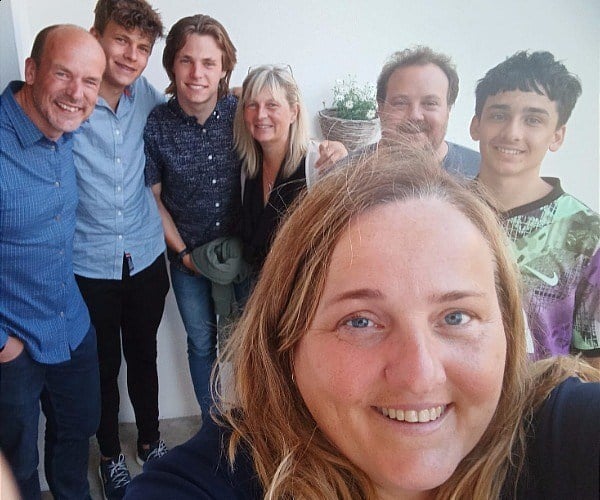 Are you planning a trip to Iceland yourself? You can watch a video of our trip to Iceland here:
Disclosure: This post is sponsored by Iceland without packaging. Our trip to Iceland was also sponsored by Helly Hansen.