By Paul Johnson on Oct 11, 2022 in Accommodation, Asia, Featured, Food & Drink, Indonesia, Leisure Travel, Regions, Resorts, Spas & Treatments, Specialty Travel, Travel Miscellaneous
A small island in central Indonesia is home to a unique resort that's the aquatic equivalent of a five-star safari lodge. This idyllic outpost is Wakatobi Resorta boutique property that offers divers and snorkelers exclusive access to some of the most beautiful coral reefs in the world, as part of a luxury vacation experience.
Wakatobi guests come to experience coral reef ecosystems that are considered among the most pristine and bio-diverse on earth. The destination has earned an international reputation among avid underwater photographers and marine life enthusiasts, as its reefs are home to hundreds of rare and unique marine species. These precious ecosystems are protected by an innovative conservation initiative that has remained in place since the resort opened. This program dedicates a portion of visitor revenue to maintaining the reserve and direct payments to local fishermen and villages in return for adhering to the reserve's no-take policies.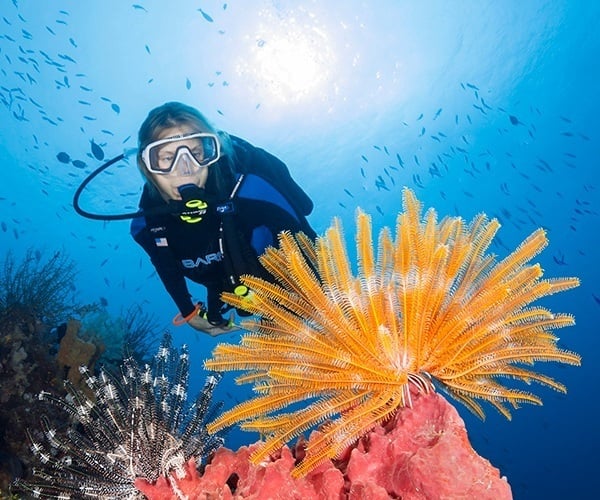 The resort is also attractive to more casual scuba divers, as there are hundreds of acres of shallow, protected coral reefs that provide ideal conditions for snorkelers and novice divers. A professional, multilingual team of instructors and dive guides is also available for guests who wish to experience scuba diving or snorkeling for the first time.
Daily excursions aboard a fleet of large, comfortable dive/snorkel boats provide daily access to over 40 sites within the reserve. Additionally, snorkelers and snorkelers have full day and night access to a vast area of ​​coral gardens and seagrass beds known as House Reef, which is just across the beach from the resort. This site has been named the best shore diving in the world by several entities.
Guest accommodations include a collection of well-appointed private bungalows set in a waterside palm grove and beachfront villas with private decks overlooking the water of the reefs. Wakatobi is known for observing the highest standards of customer care. The resort's team of local and international hospitality professionals combine international expectations of personalized service with the warm traditions of Indonesian hospitality. Customers are greeted by name and needs are often anticipated before a request is made.
In addition to daily diving and snorkeling activities, Wakatobi guests can enjoy spa services, nature tours, cultural experiences, and water sports such as paddleboarding, kayaking, and boat trips. uninhabited island. The seasonal trade winds during certain months of the year provide additional opportunities to experience the sport of kitesurfing, and the resort's water sports center offers lessons and all the necessary equipment.
Dining is often cited as a highlight of the Wakatobi experience. A culinary team led by a chef offers guests a range of international and Indonesian dishes, served in a relaxing beachfront setting. The team can prepare bespoke menus and special dietary requests.
Although remote, Wakatobi is easily accessible by direct charter flights from Bali to a private airstrip. Upon arrival at Bali International Airport, guests are greeted by the resort's concierge team, who handle all details of arrivals, transfers and layovers.
Disclosure: This post is sponsored by Wakatobi Resort.