Embark on a three-week journey and discover some of Canada's most beautiful national parks. Let yourself be enchanted by the untouched wild nature and the picturesque landscapes. Spot unique wildlife such as moose, wolves, beavers and grizzly bears. Meet friendly locals, visit quirky towns and experience fascinating culture. Take an unforgettable journey and immerse yourself in pure nature.
Local tip: The best time to travel is between May and October.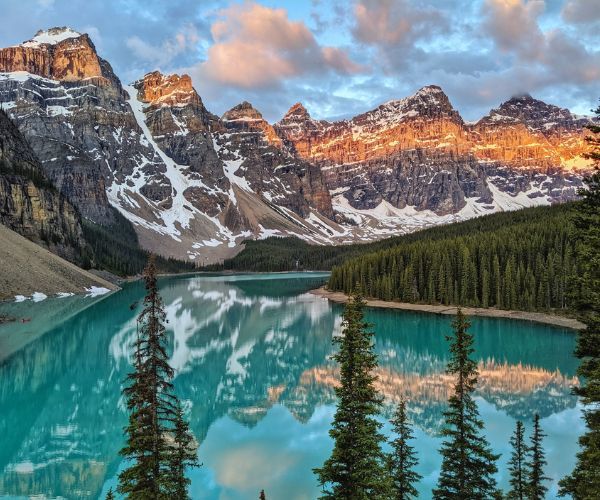 Travel at a relaxed pace
The best way to experience Canada is to travel at a relaxed pace. Slow down and admire the wonderful environment around you. No need to rush from one highlight to another. By spending two to four nights at each destination, you can capture the essence of each special place.
Experience authentic Canadian hospitality
Along the way, stay at charming lodges, boutique hotels, ranches, and bed and breakfasts. Be warmly welcomed by Canadian hosts who look forward to sharing their knowledge of the region with you. They are more than happy to show you around too – a real highlight of your trip through Canada.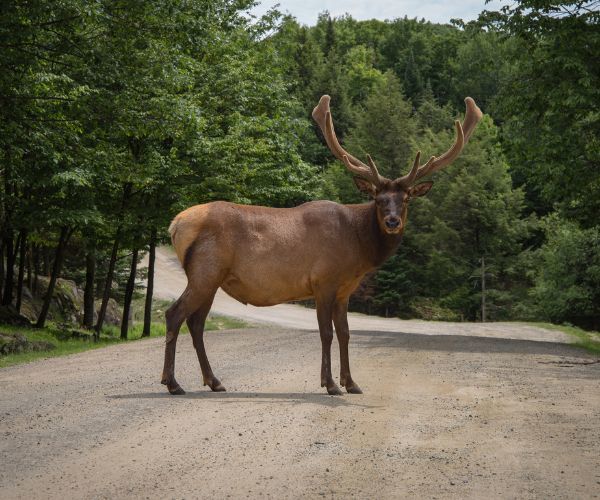 First stop – Calgary
2 nights
Begin your journey in the eastern foothills of the Canadian Rockies and explore the bustling city of Calgary. Located in Alberta, this part of Canada is famous for its annual Stampede rodeo show, but has so much more to offer. Wander the streets and discover leafy parks, trendy neighborhoods, fascinating museums and an array of fantastic restaurants. Or feel like a local and watch a sporting event live!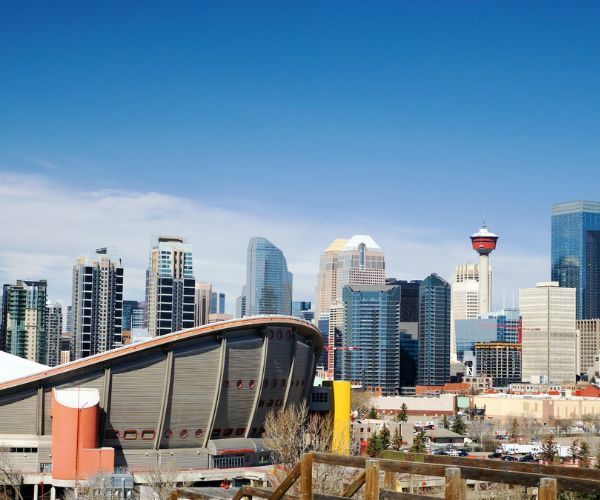 After a day exploring this bustling city, unwind at a boutique bed & breakfast on the banks of the Bow River. Located in a newly renovated area, which is full of murals, street art, bustling cafes, shops and more. Downtown Calgary is within walking distance and you can also find a touch of nature on St. Patrick's Island. With a wealth of things to do and see, the city of Calgary is the perfect place to start your Canadian adventure.
Banff National Park
3 nights
Just an hour and a half drive west of Calgary, you'll find a 6,641 square kilometer natural paradise. When you arrive at Banff National Park, you'll feel like you've entered an open-air art gallery. Be dazzled by postcard-worthy Lake Louise or marvel at the blooms of Sunshine Meadows.
An outdoor enthusiast's paradise
With more than 2,500 kilometers of well-maintained and easily accessible trails, there is no shortage of walks and hikes to conquer. Or choose from an assortment of adventurous activities. Go kayaking, rock climbing, canoeing, fishing and maybe skiing! If you are a bird lover, there are plenty of opportunities for bird watching. Keep an eye out for wildlife like grizzly bears, caribou and wolves.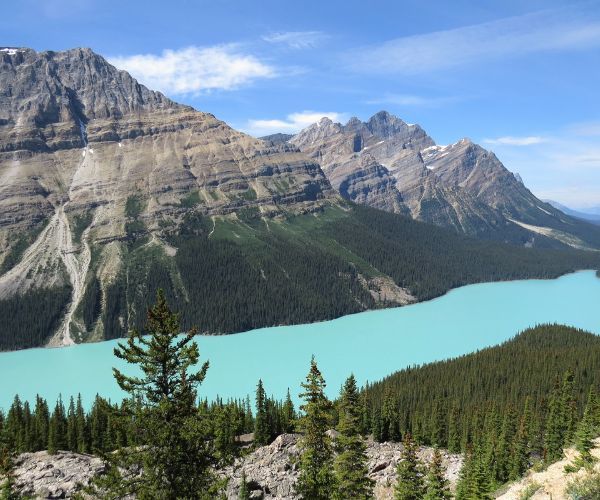 Discover one of the most beautiful and scenic roads in the world
Take a guided tour with a local guide and sit back and relax as you pass the beautiful scenery of the Icefields Parkway. Soak up the beauty and spot the wildlife along the way, and enjoy a picnic lunch in the mountains. Take great photos at Bow Lake, one of the largest glacial lakes in Banff National Park, with the Crowfoot Glacier in the background.
Stop at Peyto Lake or Lower Waterfowl Lake, a beautiful glacial lake near Mount Chephren, which is also along the Icefields Parkway. Then hop aboard a six-wheeled vehicle and roll over the ice! Feeling adventurous? You can also take a walk on the Glacier Skywalk, a glass floor suspended 280 meters above the Sunwapta Valley with indescribable views.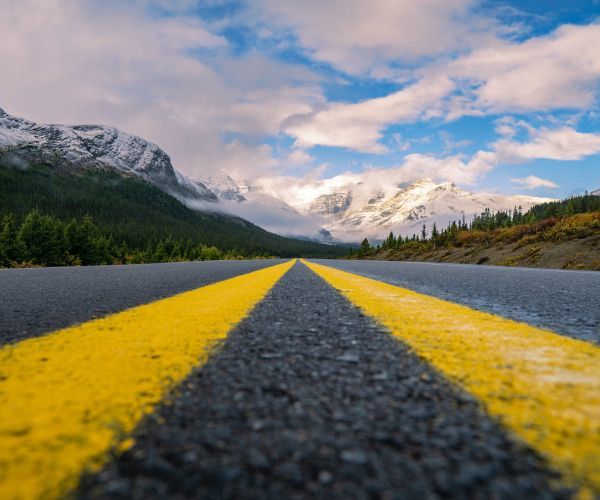 After a day of adventure, spend the night in a luxurious lodge. A great place to relax and meet other travelers from all over the world. Wake up to a delicious homemade breakfast, lovingly prepared by your hosts. Savor your meal on the balcony, overlooking the unforgettable mountain views and think about how you will spend your day in this magical part of the world.
Jasper National Park
3 nights
Be enchanted by the largest national park in the Canadian Rockies. Admire the rugged mountains, alpine meadows, glaciers, forests and rivers of Jasper National Park. A World Heritage Site, this natural paradise is home to the largest population of grizzly bears and moose in all of North America. Here you can also find the famous Columbia Icefield, 990 kilometers of hiking trails and unique ecosystems.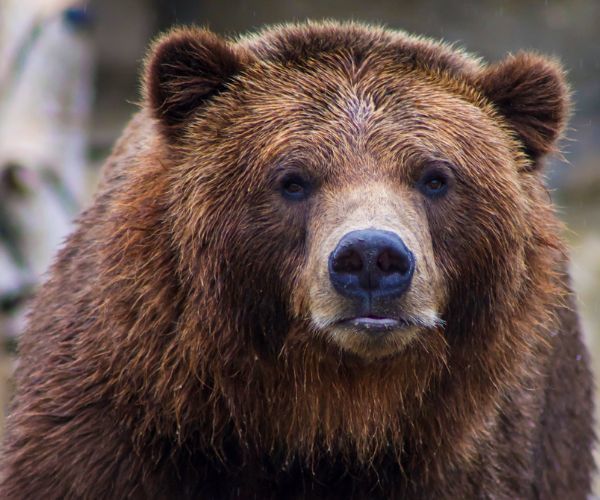 Located in the pristine wilderness of Jasper National Park, you will find a 700 acre luxury mountain resort. Nestled on the edge of the dazzling emerald green lake, Lac Beauvert. It's a charming village of cedar cottages and luxury cabins, all connected by scenic trails. Immerse yourself in the Canadian Rockies, where you can ski snow-capped peaks, snuggle up by the fire with smores, and enjoy everything in between.
Wells Gray Provincial Park
3 nights
Home to black bears, grizzly bears, cougars, lynxes, wolves and over 200 species of birds, Wells Gray Provincial Park is sure to impress! Discover impressive waterfalls, vast lakes and colorful alpine meadows. It is the ideal destination for an outdoor enthusiast! With a vast wilderness of 5415 square kilometers, you can kayak, canoe, horseback ride, hike and much more.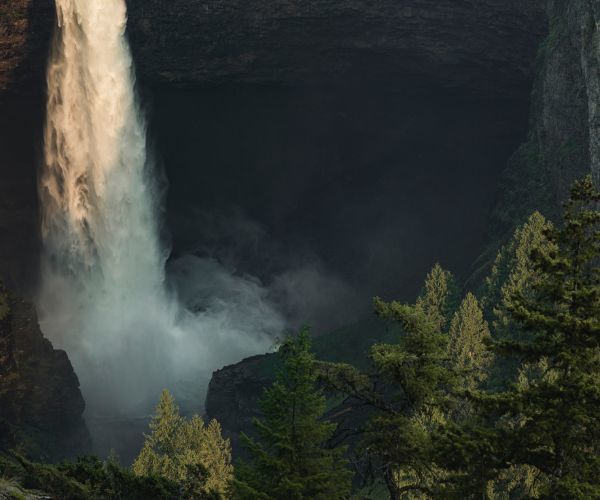 After an adventurous day exploring this outdoor playground, retreat to a charming bed & breakfast. As soon as you walk through the front door, you will feel right at home! Your Canadian hosts love to cook and prepare a delicious breakfast, and they are also more than happy to help you plan activities in the area.
Revelstoke
3 nights
About 400 kilometers west of Calgary you will find the historic town of Revelstoke. Be amazed by white peaks, pristine wetlands, mighty rivers and thriving grasslands. Winter or summer, this outdoor wonderland is full of fantastic things to do and see. Whether you prefer hiking, biking, kayaking or simply relaxing, the sublime mountain scenery is spellbinding.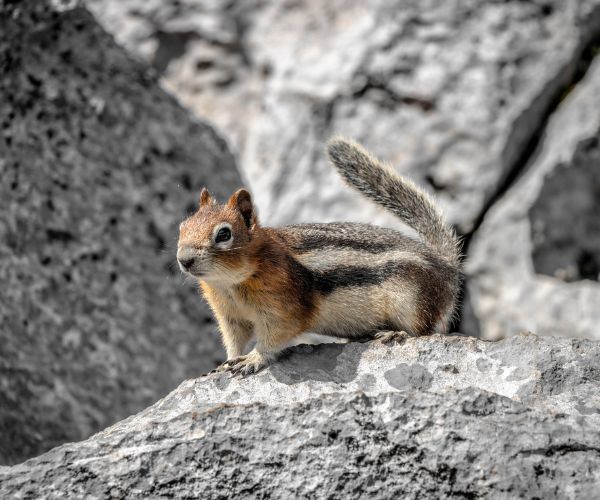 Stroll through the town center and admire the quaint streets, art galleries and local shops. In summer, listen to the music playing in the square and be sure to savor one of the local restaurants. Many restaurants in Revelstoke use only local produce and cook all of their menus from scratch.
---
IMPORTANT NOTICE:
If you are reading this article anywhere other than A Luxury Travel Blog, chances are this content was stolen without permission.
Please note the web address above and contact A Luxury Travel Blog to let them know about this issue.
Thank you for your help in the fight against content theft.
---
After enjoying the vibrant atmosphere of Revelstoke, spend the night at an award-winning Bed & Breakfast. Brimming with sophistication and style, it's a great place to call home. Take a tip in the hot tub and enjoy a freshly prepared breakfast in the morning prepared by your friendly hosts. Savor buttermilk pancakes, eggs Benedict, fresh fruit, frittata and oatmeal. It's the perfect way to start your day on your Canadian adventure.
Okanagan Valley
4 nights
Welcome to one of Canada's warmest regions, the Okanagan Valley. An ideal climate for growing grapes, here you will find hills lined with fruitful vines, descending to a giant lake which divides the valley. Treat yourself to wine tastings, farmers markets and food and wine festivals. There is also an abundance of outdoor activities such as swimming, boating, biking, or hiking to the top of Giant's Head Mountain. A visit in the fall is a must as this region is teeming with all shades of red, yellow and orange.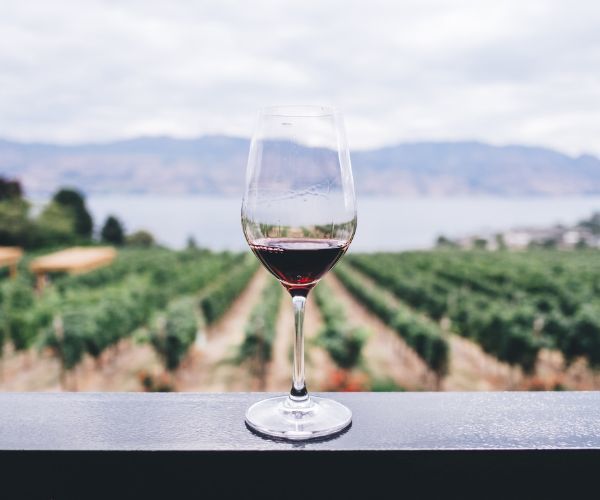 Sleep between the vines
Discover this magnificent wine region by staying in a bed and breakfast and a cellar. From your private terrace, you can admire the incredible view of the surrounding vineyards, cellars and Naramata countryside. In the area you can hike or mountain bike along the famous Kettle Valley Railroad. Or if you prefer, hop on a tube and float above the Okanagan Lake Canal. At night under the stars, listen to stories by the fire with a glass of wine.
Waterton Lakes National Park
5 nights
Boasting an assortment of outdoor activities and adventures, Waterton Lakes National Park is renowned for its beautiful lakes. Visit the charming town of Waterton Park, hike or take a boat trip through the remote and untouched wilderness.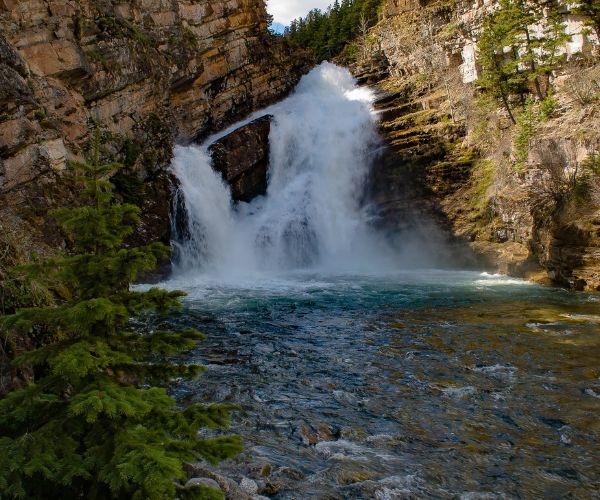 Enjoy world-class Canadian hospitality in a nine-acre resort and the perfect base for exploring the surrounding area. The property features a prestigious golf course, two outdoor hot tubs, a seasonally heated pool, and fitness facilities. And naturally, you are surrounded by endless nature and unique views.
The Southern Rockies
As you near the end of your journey, Canada's beauty will undoubtedly continue to amaze you. The Southern Rockies are made up of five national parks, and each park has its own unique features and attractions.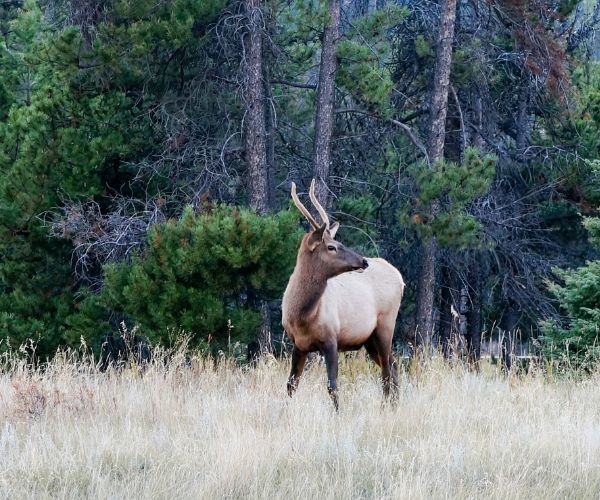 Discover Banff National Park, Jasper National Park, Kootenay National Park, Yoho National Park and Waterton Lakes National Park. Scattered throughout this region you will also find some fantastic towns to add to your itinerary. All waiting to be explored, the possibilities are endless.
Andrew Morten is the founder of Little America. Little America creates bespoke, tailored trips to the United States and Canada.
If you would like to be a guest blogger on A Luxury Travel Blog to raise your profile, please contact us.