Driving abroad can sometimes be a bit daunting, especially if you are traveling somewhere for the first time. But that doesn't have to be… get over that apprehension, and you'll soon find that the independence that comes with renting a car (as opposed to traveling on tour or public transport) more than offsets any initial fears that you might have had.
And that couldn't be truer in a country like Iceland where we think the ability to drive yourself is a great choice. If your travel plans involve the land of fire and ice, I'm sure you can't wait to explore the many glaciers, geysers and waterfalls, as well as the many other natural wonders of Iceland. But before hitting the road, it is better to prepare. Here are our top tips for driving in Iceland.
Driving regulations in Iceland
In Iceland, you drive on the right and overtake on the left. Drivers and all passengers are required by law to wear seat belts. Babies and young children must be seated in car seats. For more information on child safety in Iceland, see this link.
Your car's headlights should be on when driving, whether it's day or night. And there is zero tolerance for driving under the influence of alcohol or drugs. Don't do this even though your own country's rules may be slightly different. The minimum penalty for drunk driving is a fine of 100,000 ISK and a four-month ban. It's about 700 USD at the current exchange rate.
Also, don't use a cell phone while driving. Using a cell phone while driving is against the law. If you must, it is mandatory to use hands-free equipment while driving.
Make sure to preserve Iceland's unique ecosystem and untouched nature by staying on the roads! Off-road driving is also illegal in Iceland and can also lead to heavy fines or even imprisonment.
Speed ​​limits in Iceland
You'll want to be aware of speed limits – for your own safety (and that of other road users) and to avoid hefty fines. In populated areas, speed limits are usually around 30 to 50 km/h. On gravel roads the national speed limit is 80km/h and on major tarmac roads it is 90km/h, but always check signs to be sure that circumstances may impose a different limit.
And don't feel like the limits are a target – if you feel more comfortable driving slower due to the prevailing conditions, then feel free to drive at a speed where you feel more comfortable. in control. If there are other cars wanting to pass you, the usual custom is to signal with your right turn signal when you see they can safely pass.
The Iceland ring road has a number of fixed speed cameras, as well as patrolling police cars equipped with mobile detectors. But don't worry… I have a trick to save you from getting caught! It might surprise you, but the best way to avoid a speeding ticket is to not break the speed limit in the first place. OK, so let's talk about stating the obvious, I know… but a more genuine piece of advice is to use your cruise control (if your car has one) to make sure you don't inadvertently go over the limit.
If you choose to speed up, be prepared to face the consequences – at best, a speeding fine; or even worse, a serious accident. You may not know it right away (the fine, I mean… but it could be the same for an accident!), but you could be in for a nasty surprise when your rental company charges your credit card weeks later. for your driving offence.
Roads in Iceland
The roads in and around Reykjavik are of good quality and well maintained. Country roads, on the other hand, can be more variable – potentially rougher, narrower and more dangerous than you might be used to. With over 8,000 miles of roads in Iceland, and less than 3,000 of them being paved, there is a high likelihood that you will encounter an unpaved road surface while traveling.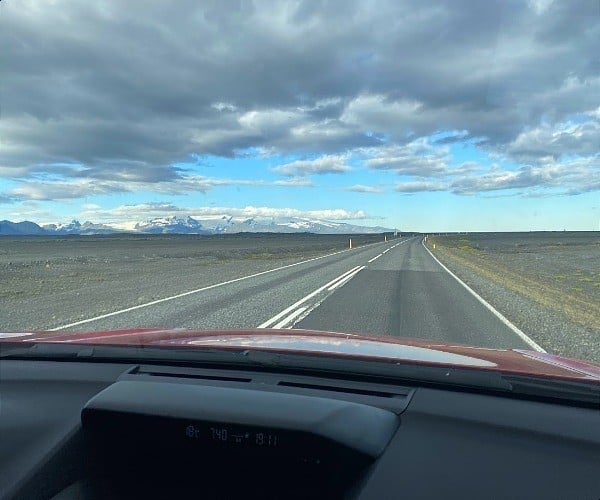 Even on the Ring Road, which tends to be a good surface most of the time, be aware of the smaller bridges which are generally single lane, often with gravel surfaces, with speed restrictions. Slow down when approaching one, especially if you find yourself approaching one at the same time as another car. General etiquette in these situations is that the car closest to the bridge has the right of way, while the other vehicle waits for them to cross.
On gravel roads, try to keep your speed low enough that you don't throw rocks into the side of your own car. Likewise, don't drive too close to the cars in front of you and risk being caught by the chips they throw up.
Only venture on the Icelandic F-roads if you have a 4×4 and know how to drive on mountain roads.
---
IMPORTANT NOTICE:
If you are reading this article anywhere other than A Luxury Travel Blog, chances are this content was stolen without permission.
Please note the web address above and contact A Luxury Travel Blog to let them know about this issue.
Thank you for your help in the fight against content theft.
---
Parking in Iceland
Reykjavik is divided into parking zones, marked P1, P2, P3 and P4, with P1 (the red zone) being the closest to the center and also the most expensive. Payment can be made easily through the PARKA app, or you can pay using ticket machines in parking meter areas. If you are outside these areas, parking is free. Street parking in Reykjavik is also free after hours from 9am to 6pm, as well as on Sundays. Different rules may apply to multi-storey car parks in the city.
I recommend using the PARKA app for other places in Iceland where you have to pay for parking, but you can also install the EasyPark app as an alternative. (EasyPark acquired Leggia in 2017.)
Petrol stations in Iceland
A good rule of thumb is to fill up if the opportunity presents itself even if your tank is half full because you never know when the next opportunity might arise.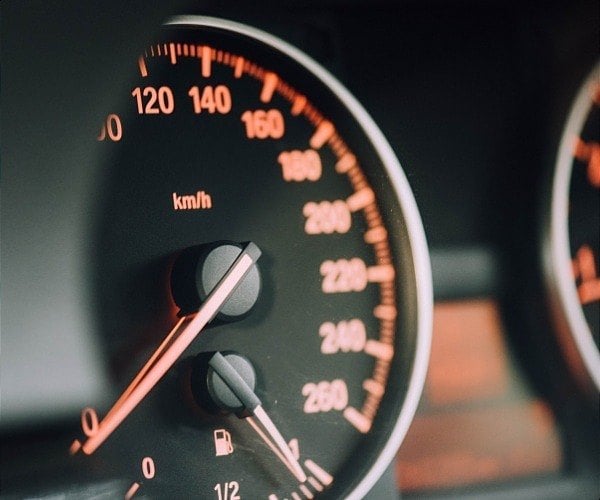 Almost all petrol stations in Iceland are self-service, with payment made before refueling. You will just need your debit or credit card and associated PIN. If this is your first time filling up and you're not sure which side of the car your gas cap is on, you may find a small arrow displayed next to your gas gauge, pointing to the left or right. It is an indicator of which side the fuel is entering.
Gas stations are usually open 24/7, which means you can fill up at any time of the day, but the kiosk where you can get help or buy other items usually closes around 8pm or a bit later.
It's always a good idea to check where the nearest gas station is in advance – your GPS or Google Maps can help, but don't let your fuel level slow down to the point of becoming dependent on this information .
Road hazards in Iceland
The weather in Iceland is highly variable and changes may occur at short notice. Be prepared for all conditions. In addition, Iceland is full of wonderful distractions! Waterfalls, glaciers and much more. Be sure to keep your eyes on the road. Stop and park in a safe place if you want to stop and admire the scenery or take photos.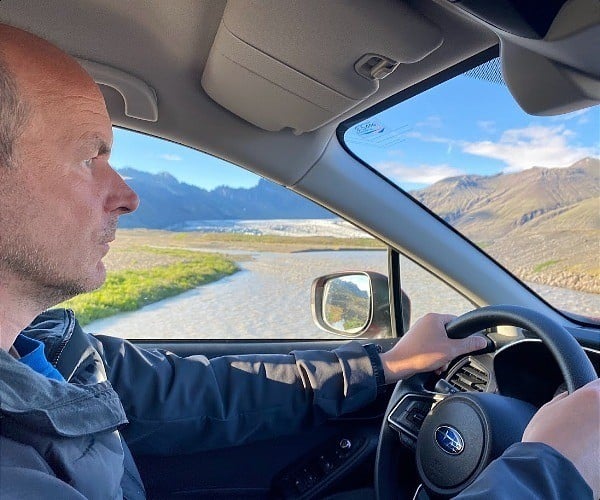 While the majority of drivers are courteous and responsible, some (in every country!) are impatient and drive irresponsibly, whether through speeding, tailgating or other malpractice. Don't be intimidated by their behavior; just obey the driving rules and enjoy your journey, rather than letting them influence your own safe driving.
Beware of animals! Reduce speed when encountering cattle or other animals on the road. Sheep, horses, birds and other animals are not uncommon.
During our trip, we encountered sheep standing in the middle of the road and completely stopping traffic. They seemed to want to lick the tires off the car for some reason (maybe it was the salt, I don't know) and we could only pass by coming to a complete stop, before crawling slightly forward, when it was safe to do so, to resume our journey.
We also encountered a number of horses that were being exercised or moved, not sure which ones. A handful were mounted, but the vast majority were riderless. There must have been about 50 horses in total and all we could really do was come to a complete stop and sit still until they were all gone. It didn't take long and was interesting to see so we weren't rushed.
So, there you have it – a summary of my top tips for driving in Iceland. I hope you find this helpful, but it's also worth pointing out that we were riding in the summer months and I didn't go into specifics about winter riding. That would probably warrant a full-fledged post. If you have any questions or tips, feel free to add them in the comments below.
Are you planning a trip to Iceland yourself? You can watch a video of our trip to Iceland here:
Disclosure: This post is sponsored by Ice location 4×4. Our trip to Iceland was also sponsored by Helly Hansen.