Renting a car in Iceland will give you more flexibility than traveling by public transport or organized tour. You will be able to stop when and where you want, you will not wait for others and you will be able to travel much more independently. You can create your own itinerary (and modify it if circumstances require) and explore at your own pace.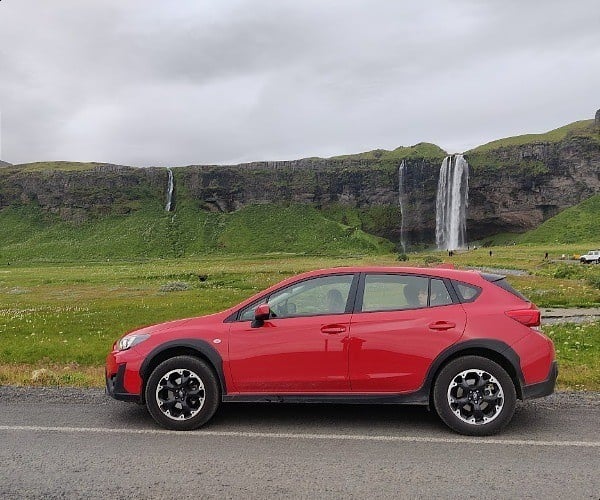 That said, there are a lot of things to know when renting a car in Iceland. This guide covers a number of issues you will want to consider.
Plan ahead!
Aside from the surge of the pandemic that has affected travel around the world, Iceland has steadily grown in popularity. Foreign overnight visitors have more than tripled from 672,773 in 2012 to over 2.3 million in 2018. In 2022, they are expected to exceed 1.6 million and may well exceed that figure significantly given international interest sparked by the most recent volcanic eruption in the country.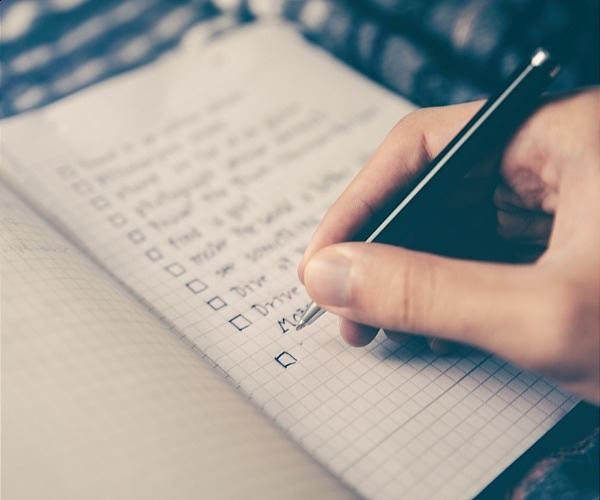 In short, demand for tourist services remains high and it is worth planning ahead, especially with something like car hire, which tends to be booked well in advance, if you want to get your first choice of vehicle. Leave it too late and demand can mean you end up paying a premium for an inferior car.
Driver's license
Driving licenses issued in the United States, Canada, European Economic Area (EEA), Australia and New Zealand are valid for use in Iceland. If your driver's license was issued elsewhere, you will need to check that it has a license number, is printed in Latin characters (Roman alphabet), includes your photo and has not expired .
If you are unable to meet all of these requirements, you can apply for an International Driving Permit which is a United Nations regulated travel document. This is basically a translation of your national driver's license, so bring that with you as well. If in doubt, check with your car rental supplier that you have the necessary documentation.
If you are traveling with another driver and plan to travel long distances, it may be worth considering adding an additional driver. If you do this, you will also need an appropriate license for that person, of course.
Also keep in mind that although you can drive from the age of 17 in Iceland, you must be at least 20 to rent a car in the country.
car type
There are a number of things to consider when choosing a car to rent. It goes without saying that you will need enough space for yourself, passengers and luggage. But for Iceland, you also really have to think about where you're going to explore and what time of year.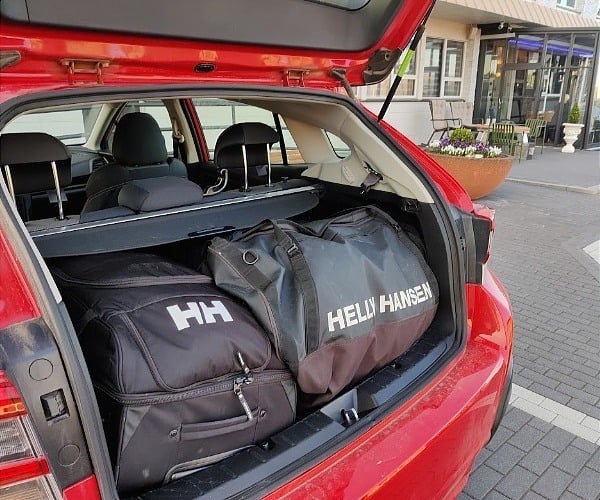 A 4×4 is a popular option, but small or medium cars may suffice if all you plan to do is travel around Reykjavik. For Iceland's F-roads (mountain or upland roads that are not regularly maintained), a 4×4 vehicle is a must, regardless of the time of year, and recommended all year round for some areas like the West Fjords or the northern regions.
Rental cost
The cost of your car hire will depend on a number of factors: the type of vehicle, when you book, the time of year you are booking for, the length of your rental period and any extras you you will choose. Booking in advance is likely to save you money, while booking an automatic transmission vehicle will usually cost you around 10% more than the equivalent manual transmission car. July and August are high season in Iceland, so renting a car during this time will be more expensive.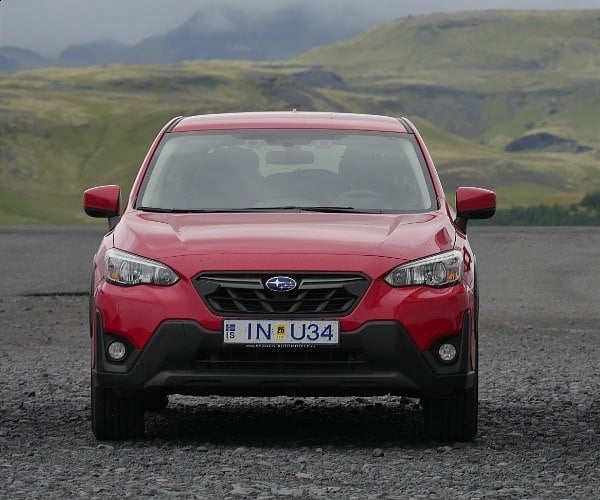 A Hyundai I10 from Ice location 4×4 can cost you as little as 9,000 Icelandic kroner per day (about 64 USD, 55 GBP or 64 Euros at current exchange rates), while a Mercedes Benz Vito (carrying up to 9 passengers and allowed on some F roads ) with platinum protection, an extra driver, on-board WiFi and a roof box, for a week in high season but booked in advance will cost you over 400,000 crowns (about 2,800 USD, 2,400 GBP or 2,800 euros at the current exchange rate).
Insurance
Make sure your car comes with all the insurance you want. Third Party Liability Insurance (TPL) and Collision Damage Waiver (CDW) are essential and should be considered the minimum coverage. Keep in mind that driving in Iceland is different from driving in other countries, and the roads and landscape present additional risks that you may wish to cover for added peace of mind.
In particular, you might consider insuring against sand and ash damage, as well as gravel protection. At any time of the year, but particularly in the period from February to April, high winds can blow sand and ash which can damage your rental car, especially on the south coast where there are vast plains covered with debris. Likewise, with less than half of Iceland's 8,000 miles of roads being paved, it's not uncommon for loose stones to hit your vehicle, no matter how carefully you drive.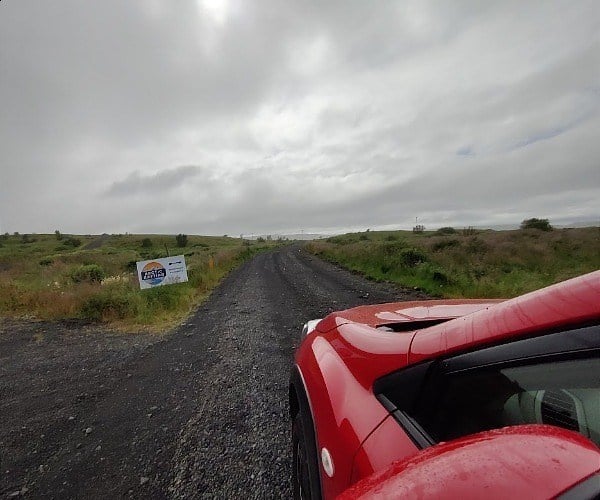 Insurance against damage on mountain roads – for example, water damage from crossing rivers – is also worth considering if you plan to drive one of Iceland's F-roads . Theft insurance is another consideration, although fortunately thefts in Iceland are rare. Whatever level of cover you choose, it is important to check the terms of your policy in order to fully understand your contract and avoid unpleasant surprises.
---
IMPORTANT NOTICE:
If you are reading this article anywhere other than A Luxury Travel Blog, chances are this content was stolen without permission.
Please note the web address above and contact A Luxury Travel Blog to let them know about this issue.
Thank you for your help in the fight against content theft.
---
A few final tips
When you hire a car, you should receive a sheet of paper showing any existing damage. Before you go, make sure it matches the car you have been given, and if you see any dings or scratches that haven't been recorded, talk to the rental company before you go. Check the windshield and tires (including the spare wheel!) and make sure you leave with a full tank of fuel, because that's how you'll have to return it. A helpful tip is to take pictures of your car, or even shoot a short video of it, before you drive off.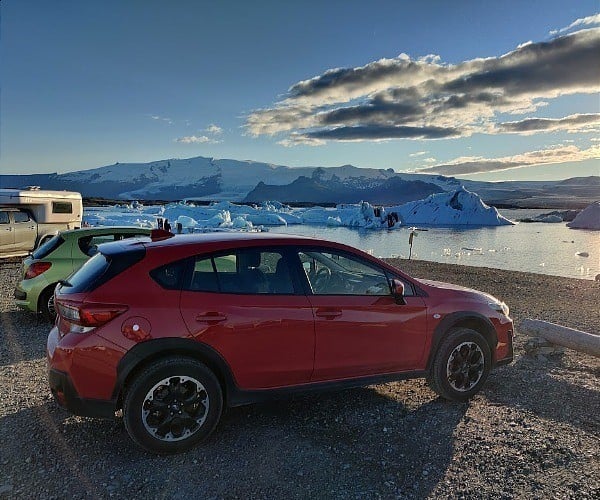 It is also important not to lose your rental contract. It will tell you what to do if you have a problem with your car and will probably contain contact details for a breakdown service if you need one.
Also check the fine print. Are there any additional charges such as airport pick up fees, one way rental fees or mileage charges? I would avoid rentals that limit your mileage as distances in Iceland can be significant, and the price difference for unlimited mileage is often negligible.
Finally, allow enough time to return the car to the rental company. They will need to check the car and provide you with a final statement. They may also need to provide you with a shuttle service to Keflavik Airport as some of the rental companies are a short drive away. And there can be many other people returning vehicles at the same time. Don't ruin your vacation by not giving yourself enough time to return your car and catch your flight.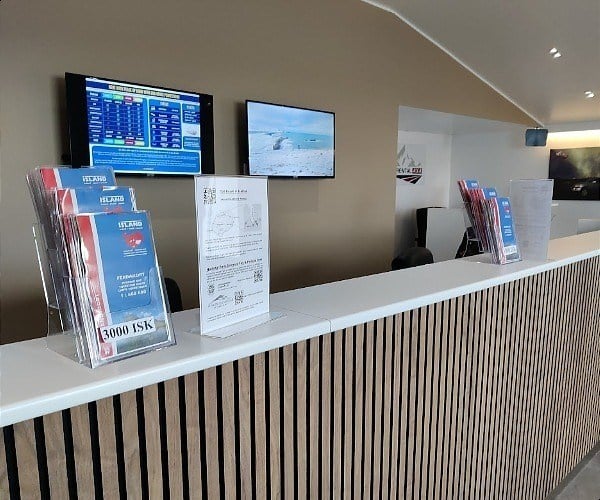 Also check out our top tips for driving in Iceland!
Are you planning a trip to Iceland yourself? You can watch a video of our trip to Iceland here:
Disclosure: This post is sponsored by Ice location 4×4. Our trip to Iceland was also supported by Helly Hansen.