Barcelona is a city full of incredible architecture, art and culture, as well as beautiful beaches overlooking the Mediterranean. The one thing you need to make sure you don't miss in Barcelona is their mouth-watering gastronomy. It is true that they are some of the best restaurants you will come across, but the real beauty is in the famous dishes of Barcelona.
The city's fresh produce markets offer you some of the best produce, all locally sourced and used to create the delicious dishes you'll find around Barcelona. So which dishes in particular should you be looking for? Or maybe even try cooking yourself? Here's everything you need to know about Barcelona's best famous dishes.
Paella
If you find yourself along the port, on the beach or in any traditional Spanish restaurant in Barcelona, ​​it is impossible not to find paella on the menu. Although these fragrant rice dishes actually originated in Valencia, they are still a big factor in Barcelona.
Paella is created in a large flat pan, with rice, peas, stock, garlic, tomatoes, and sherry or white wine. The aromas of a paella come from paprika and saffron, delicious flavors that will delight your taste buds! Paellas in Barcelona are often topped with fresh seafood including prawns, calamari, mussels and more! You can also find meat paellas, rabbit paellas, vegetable paellas and mixes! This is a great dish to create at home to wow your guests.
Tip: top your paella with lemon wedges for a special Spanish finish.
croquettes
Croquetas are tapas in Spain and can be found in most restaurants in Barcelona. If you've never tried a croquette, you're seriously missing out. The croquettes are a creamy mixture of bechamel sauce and potato, coated in breadcrumbs and fried. You will often find croquetas de jamón on your menu in Barcelona, ​​these are Iberian ham croquettes, and among the most popular.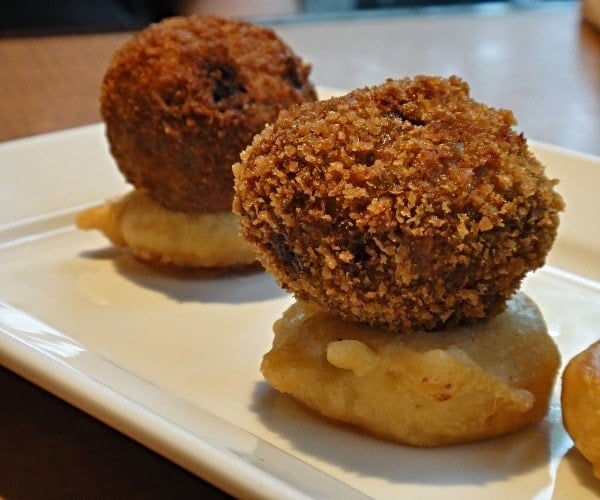 Mushroom, crab, lobster and spinach croquettes are also common. The croquettes will differ according to the restaurants, by their shape, their size, their texture and their taste. These savory bites are wonderful for a quick scoop alongside a cervecita (small beer) on a sunny afternoon. We can recommend Mimos in El Born for the croquettes, for a good mix of different flavors order the croquetas caseras!
gazpacho
Gazpacho is a bit of an acquired taste, it's a cold garlicky tomato soup that originated in southern Spain. It's very popular in Barcelona as an appetizer, there are many ways to serve gazpacho, you can have it in a shot glass or a large bowl depending on where you are.
Patatas bravas
The Bravas in Barcelona are hard to miss. No matter where you go, the bravas are never too far. These are potato-based tapas, in which the potatoes are shaped into cubes, fried and served with a spicy bravas tomato sauce and aioli.
The best bravas are soft and chewy in the middle with a crisp, crispy edge. Similar to croquettes, they vary depending on where you go, so you can choose your favorite according to your preferences! Our first choice for bravas in Barcelona would have to be El Tomás in Sarria. Although visually disappointing, they will surprise you with their incredible flavors!
Iberian ham
Jamon Iberico is very often found on menus in Barcelona. It is literally thin slices of Iberian ham, sometimes served with slices of Manchego cheese. It's a delicacy in Spain and a great gift idea to bring home to friends and family or give at parties.
Potato tortilla
No matter the time of day, a tortilla de patatas (Spanish omelette) is the perfect comfort food. It is an omelet-like dish created with eggs, potatoes, and onions. You can eat tortillas de patatas hot or cold, and you can find them in any Spanish restaurant. These are easy to make at home, why not give it a try?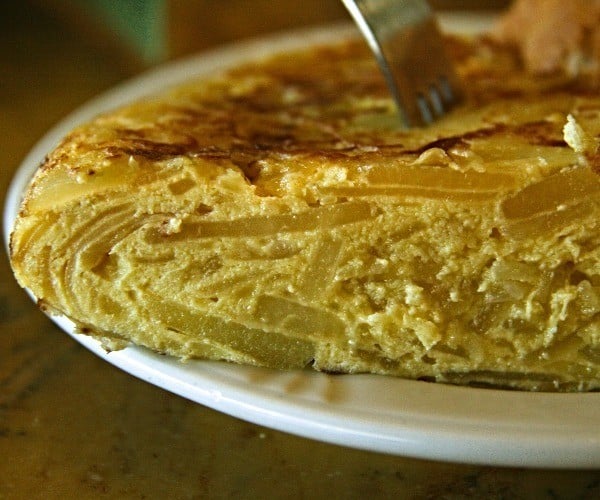 ---
IMPORTANT NOTICE:
If you are reading this article anywhere other than A Luxury Travel Blog, chances are this content was stolen without permission.
Please note the web address above and contact A Luxury Travel Blog to let them know about this issue.
Thank you for your help in the fight against content theft.
---
Padrón peppers
These delicious salty peppers can be found in the majority of restaurants in Barcelona. Padrón peppers are a delicious tapas dish that is ideal for sharing, they are sprinkled with salt for added flavor. Chilies taste very mild, but often on a plate of a dozen you might find a hot chili pepper!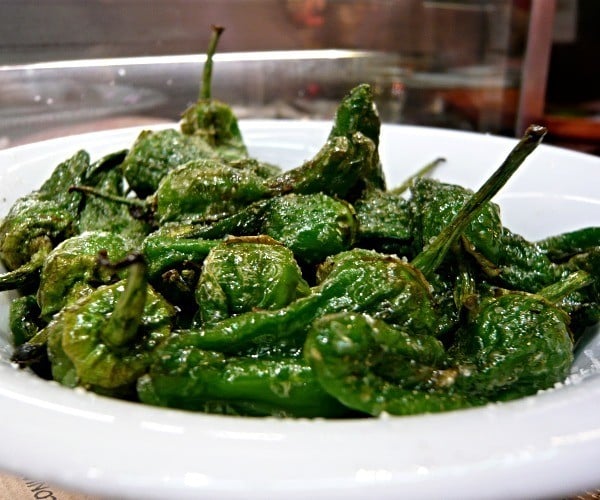 Catalan cream
This sweet treat is a specialty in Barcelona, ​​very similar to a French crème brûlée. Catalan cream consists of eggs, a milk-based custard and a sugar top. The difference between your classic creme brulee and a creme catalane is that creme catalane is made with milk instead of cream, and the flavors are orange, lemon, and cinnamon rather than vanilla. You'll find Crema Catalana on many dessert menus across Barcelona, ​​and even as ice cream flavors at heladerías such as Baboia in El Born!
Sandra Roig is Marketing Director at AB Apartment Barcelona. AB Apartment Barcelona is an apartment rental agency offering over a thousand short and long term apartments across Barcelona.
If you would like to be a guest blogger on A Luxury Travel Blog to raise your profile, please contact us.